This Delicious Summer Fruit Salad is perfect for any occasion
including a backyard barbecue. There will be no leftovers. This fruit salad is my favorite because of its delicious sauce. The longer it sits in the juices, the better this salad will taste. I prefer to let it sit in the fridge for at least 3-4 hours before serving. Enjoy.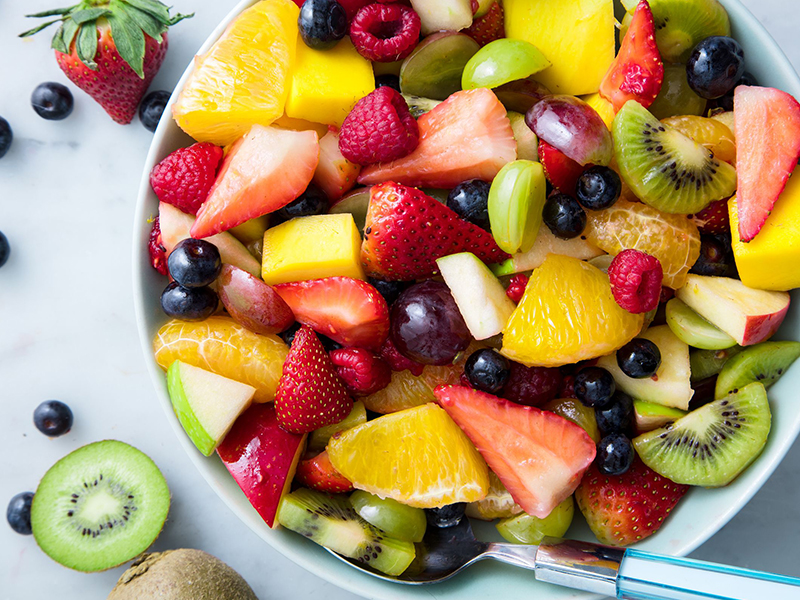 Ingredients
2/3 cup fresh orange juice

1/3 cup fresh lemon juice

1/3 cup packed brown sugar

1/2 teaspoon grated orange zest

1/2 teaspoon grated lemon zest

One teaspoon of vanilla extract

2 cups cubed fresh pineapple

2 cups strawberries, hulled and sliced

Three kiwi fruits, peeled and cut.

Three bananas, sliced.

2 Oranges, peeled

1 cup seedless grapes

2 cups blueberries
Over medium heat, bring orange juice, brown sugar, and orange zest to a boil in an overheated saucepan. Turn heat down to medium-low and let simmer for 5 minutes. Stir in vanilla extract. Allow cooling.

In this order: strawberries, blueberries, oranges, and bananas. The fruit should be covered with the sauce. Cover the fruit and let it cool in the refrigerator for at least 3-4 hours.